Wockenfuss Homemade Candies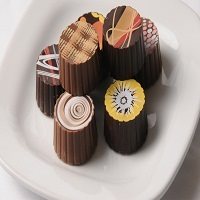 Wockenfuss, a name of great taste
Wockenfuss Homemade Candies is one of the top candy shops in Baltimore, Maryland. It is also among the oldest candy makers in all of Maryland. For over 100 years, Wockenfuss Homemade Candies has been serving up deliciously sweet treats.

Caramel apples, creamy fudge, lollipops and chocolate-covered nuts are only a few of the products sold at Wockenfuss. Where else can you find specialty items like crystallized ginger and fruit-shaped marzipan? Only at Wockenfuss. Wockenfuss Homemade Candies in Maryland is definitely a name of great taste. This family-owned store has been delighting generations of candy lovers. Stop by any of their great MD locations, or visit them at their website.