Village Green Apothecary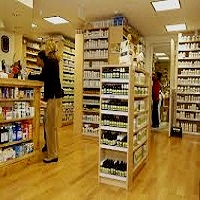 Welcome to Village Green Apothecary
Village Green Apothecary offers you individualized nutrition, expert advice and provides you with knowledge about thousands of healthy living products. The pharmacy strays open from Monday to Friday 8:30 am to 6 pm and on Saturday from 8:30 am to 5 pm.

The pharmacy provides you with a variety of vitamins and gives you all the information about the uses of their products. They provide specialists for giving you suggestions on specific drugs and vitamins. For more detailed info about Village Green Apothecary you may visit their webpage. Make sure you check out this Maryland vitamin shop to get everything you need!