Union Jack's British Pub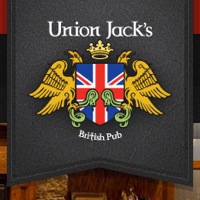 A Taste of Britain
Get a taste of Britain at Union Jack's British Pub! Whether you're a beer drinker or a wine enthusiast, a gourmand or just a regular home-cooking kind of guy, you'll feel at home in this Maryland sports bar. Union Jack's has a pub-style room ideal for watching games, as well as a billiard and dart room for those who are itching for some action. It is also an official viewing partner of Heineken's UEFA Champions League.

This Maryland sports bar is open every day from 11 am to 2 am. Parking is free and valet is available for dinner.