The Maryland Zoo in Baltimore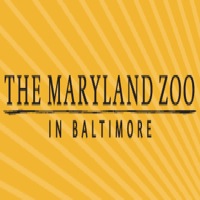 A Zoo with a Lot of History!
Established in 1876, the Maryland Zoo in Baltimore is the third oldest in the country. It actually started with only four swans donated by citizens for display in Druid Hill Park. Now, this Maryland zoo has grown to more than 1,500 animals living in 160-plus acres of land that mimics their natural environment!
Enjoy close encounters with these animals by visiting the zoo any day of the week from March thru December, and Fridays to Mondays in January and February. Zoo hours are 10 am to 4 pm. Tickets are $16.50 for adults, $13.50 for seniors, $11.50 for children, and free for kids under two!