That Bouncy Place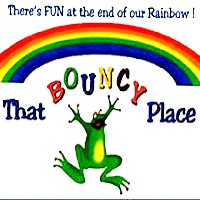 The Best Toddler Birthday Party Ever
That Bouncy Place offers wonderful fun for toddlers. They provide a huge space to celebrate toddler parties and to have fun with any kind of kid's party. A large bounce area, party host, setup, clean up and an awesome sound system all are the attractions of That Bouncy Place. In-fact they offer the grand hopper party, super leaper party and more.

To know more details about the company and their service or to arrange a wonderful toddler party here you may contact them. You can also visit their webpage for detailed info.