Tapley Entertainment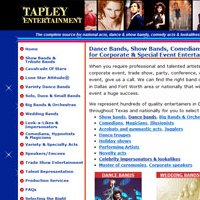 Exact Celebrity Look A Likes
It's very hard to find an exact match to someone else. Although most celebrity impersonators may have the same voice, or the same facial features or in some cases, the same height as the celebrity they are impersonating, there is always a difference somewhere.

Thanks to Tapley Entertainment, you can find an exact celebrity look alike in Maryland. Ranging from the most famous celebrities such as Beyonce, to the least famous celebrities, Tapley Entertainment is home to celebrity exact look- alikes.