Babe Ruth Birthplace and Museum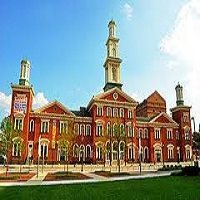 See where Babe Ruth was born!
Boys and girls who love baseball will love to spend a rainy day learning about one of the game's mightiest legends. George Herman "Babe" Ruth was born in this Baltimore row house in 1895. Over the years, this museum has undergone countless renovations to preserve the rich history and accommodate the growing number of visitors.

While visiting the Babe Ruth Birthplace and Museum, tour numerous exhibits honoring the Great Bambino. See genuine artifacts from Babe Ruth's childhood all the way through his professional MLB career. Learn about the life and times of baseball's greatest slugger. This museum is spearheaded by the Babe Ruth Birthplace foundation, Inc. Visit their website for more information.