Snap Fitness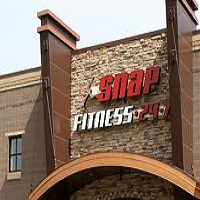 A Solution for Fitness with the Latest Facilities
Snap Fitness provides the best opportunity to get fit and healthy. The fitness center remains open for 24 hours from Monday to Sunday.

Snap is one of the best 24 hour fitness centers of Maryland. They have several branches around the state. Snap offers quality trainers with 24 hour support. They even provide the best support to their members. The latest cardio and exercise equipment and free classes for fitness solutions are the specialty of Snap Fitness. People looking for a fitness center will want to go here!