Smoothie King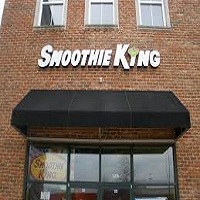 Understand the Importance of Your Health
Smoothie King is one of the biggest multi-vitamin stores of MD. The store remains open on Monday to Friday from 7 am to 10 pm, Saturday 8 am to 10 pm and on Sunday from 10 am to 9 pm.

Smoothie King is among the biggest vitamin shops of Maryland that offers a variety of vitamins, especially multi-vitamins. They have a motto to provide high quality nutrients and tasty products for healthy living. If you are looking for healthy vitamin products you might visit this shop.