Shananigans Toy Shop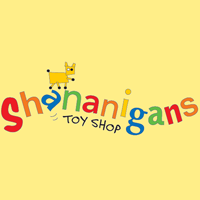 An amazing place for kids
Come play at Shananigan's Toy Shop! They are a fun and friendly independent toy shop located in Baltimore, MD. They offer the latest products from dozens of different toy companies, including Melissa & Doug, Cranium, Hasbro, Mattel and many more! They also carry unique toys and gifts that you can't find in mega-stores. If you can't find that must-have item on your wish-list, let them know and they'll try to find it for you!

Shananigan's Toy Shop is known for their friendly atmosphere, great service and large selection of toys, games, and gifts for children of all ages. They regularly host special social events that the whole family will want to attend. Stay up to date by visiting their website and "liking" them on Facebook.