Rolly Pollies LLC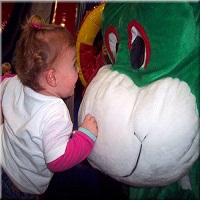 A Wonderful Toddler Birthday Party Place of MD
To celebrate the best toddler birthday party Rolly Pollies LLC is awesome. Not just for birthdays, in-fact for any kind of kiddie party they offer you the best service. From setup to cleaning they offer almost everything that you may need to enjoy an awesome birthday party. The company offers you a flexible price that you can easily afford.

For detailed info you can visit their webpage or contact them. At their webpage, here you will get all the details you need.