Richard Blane- Elvis Impersonator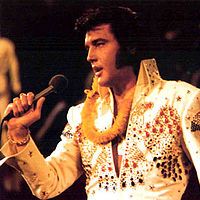 Elvis is Alive in Maryland
Elvis was a renowned artist born in 1935 and passed away in 1977. He is mostly recognized as the father of rock and roll and was also featured in some movies in his time. While he was alive, Elvis Presley created a following, some who still believe that he never died.

Well, in Baltimore Maryland, all the Elvis fans look up to Richard Blane one of the most successful Elvis Presley impersonators. He pays a tribute to Elvis with his shows and also dressing up like Elvis. He has a track record of keeping the Elvis spirit alive in Maryland and bringing Elvis back to the fans in Maryland.