Rheb's Homemade Candies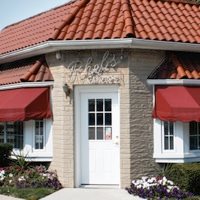 The house that candy built
Rheb's Homemade Candies has a long history behind it. Their story began in 1917, when a newlywed couple started to make and sell homemade sweets. The yummy confections proved to be a hit, and in 1950, they converted their garage into a candy store. Today, this candy shop in Maryland still operates out of that same house, with the third generation now holding the reins.

What are the secret ingredients to their success? Sugar? Milk? Extra chocolate? No, Rheb's relies on "quality, service and value" to bring you the best chocolates in Baltimore, MD. Try their selection of chocolates, creams, truffles, fudges and nuts that made them famous. Visit their website to see their delicious selections.