Potomac Garden Center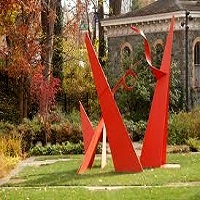 A Lovable Part of MD
Potomac Garden Center is a nice sculpture garden in MD. The garden houses a variety of nursery plants, trees and shrubs. Everyone can visit the garden on Monday to Sunday from 9 am to 6 pm.

Potomac was first opened by Robert Angel during the year 1967. The garden is now a fantastic place to visit and is even famous as a sculpture garden. At the garden you will find a variety of beautiful sections of unique flowers and a wonderful decorated view to savor. You may visit the webpage of Potomac to know more about the sculpture garden.