Partytime Impressions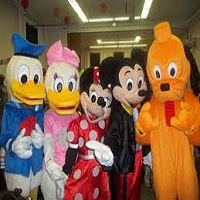 Take the Offers of Partytime Impression
Partytime Impression is the company that offers to make your party more enjoyable and memorable. They provide costume characters for the children based on different packages by time frame and budget including other activities like dancing, games, parachute, limbo and more. But the most attractive offer of this company is different costume characters like chicken, monkey, hen, dog, alien, alligator etc that can make any children's party more attractive and exciting to them.

So people might be interested easily to organize any children's party here and to take their offer.