Paparazzi Party Bus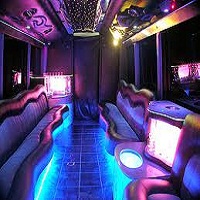 Rent Your Party Bus or Limousine from Paparazzi
Paparazzi party bus offers the most exciting party rental services. They offer the finest limousines and buses to enjoy your party or travel. This Maryland company also offers transportation such as kids' party buses. To offer your kids a wonderful and surprising happy birthday they are the best. They even provide you the best and most comfortable party service.

Paparazzi offers the best and most entertaining party rental service. For detailed info please contact them or view their official webpage.