Padek Healthcare Pharmacy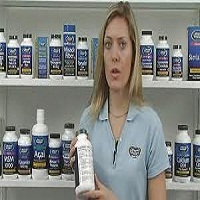 Welcome to Padek Healthcare Pharmacy
Padek Healthcare Pharmacy offers you a huge collection of vitamin products. They even ensure healthy products for your perfect life. You may find vitamins from A to Z at the pharmacy, multivitamins, herbal items as well as several other health care products at the shop. You may go here for a good healthy living advice.

If you are looking for a good vitamin shop in Maryland you may visit this pharmacy. You may also check out their webpage.