Monumental Moments Photo Booth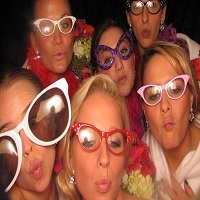 Increase your party fun by renting a photo booth
Photo Booth is a party event which can increase the party fun in a large scale. It also can make the party colorful and give an unforgettable party fun memory. The Monumental Moments Photo Booth is working to make every moment of a party colorful. It has over ten years of experience in event services and always gives priority to the importance of quality service and unsurpassed professionalism.

A photo booth can be used in every kind of party but in the kids' parties can be the best way to have fun for kids.