Life Time Fitness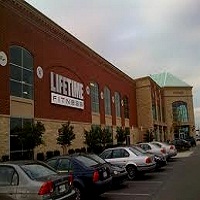 A Solution for Body Fitness
Fitness centers are a good way to get fit and happy. Life Time Fitness Center is one of the solutions for you to get fit and relax. They stay open Monday to Sunday from 12:00 am to 11:59 pm.

Fitness is always important to get happy and healthy. Life Fitness is a total health solution for us. Life Time provides 24/7 access for their members. They offer free programs and classes, even free lockers for their members. Exceptional child care and the best cardio and weight machines are the specialties of Life Time.