Landmark Theatres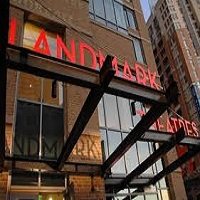 A great rainy day alternative
Many people visit Baltimore hoping to experience the tourism of the Inner Harbor. But what do you do if the weather doesn't cooperate? While going to the movies doesn't seem like an ideal way to spend a family vacation, Landmark Theatres is your best bet for rainy day fun in Baltimore, MD.

In addition to showing the latest Hollywood films, Landmark also hosts special events in conjunction with the Royal Opera House, the Royal Shakespeare Company, Globe on Screen and more. Best of all, guests who are 21+ can enjoy the Harbor East Bar. Bring your beer, wine or mixed drinks into the theater while you watch the movie. This is a departure from your standard movie theater popcorn and soda.