Kids Moving Company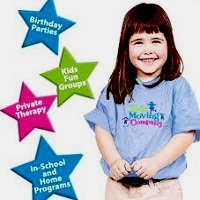 Welcome to Kids Moving Company
Kids Moving Company presents exciting birthdays for your kids. They provide well-skilled instructors to decorate your birthday. You can hire them to decorate your at-home birthday party. They will charge based on the size of the space and the number of children. Especially to arrange a toddler birthday party they are really awesome.

To know more about the company you may visit their webpage or you can also contact them. They can ensure you a wonderful fun-filled birthday.