Kiddie Party People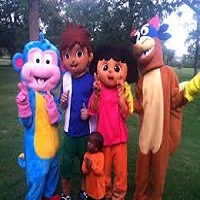 Amazing Service of Kiddie Party People
Kiddie Party People is a party management company that deals with the people to make a party more glorious and amazing. The services of this organization have been open for 24 hours since 2009. They offer mainly clowns, magicians, children's party planning and other entertainment provided by different costume characters like Superman, Batman, Dora etc along with singing telegrams that can make anyone surprised.

So the Kiddie Party People can be an amazing option for any kids' party.