Jolly Roger Amusement Park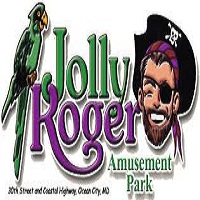 Try Jolly Roger and Have Some Fun
To pass a wonderful day with so many exciting things and rides, the Jolly Roger Amusement Park is really awesome. The park stays open from Monday to Sunday at 2:00- 11:00 pm.

Jolly Roger offers a fantastic day with so many exciting and fantastic things and rides. Jolly Roger is now a famous amusement park in Maryland. For recreation or to pass a wonderful holiday Jolly Roger is always fantastic. Lots of rides, events, coupons, packages, a fun club, a photo gallery, a video gallery and many more things to enjoy in Jolly Roger Park.