Jamba Juice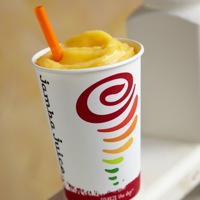 A Healthy Dose of Fruit and Veggies!
If you're having a hard time getting fruits and vegetables into your diet, Jamba Juice can help. This juice bar in Maryland makes fruit and veggie smoothies that taste so good it's hard to believe they're super healthy! Each cup contains two servings of fruit and one of veggies. With these smoothies, taking good care of yourself is almost effortless!

The fruit and veggie smoothies of this Maryland juice bar come in several delicious flavors. Start reaping the health benefits by visiting Jamba Juice today!