Hoyts West Nursery Cinemas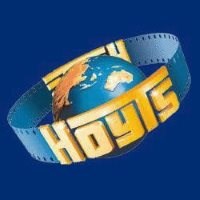 Make The Rainy Day Interesting
See all the latest movies this year at Hoyt's West Nursery Cinemas. Rainy days don't have to be boring when you can take the kids for a day of movie fun!

If your child has a cold-weather birthday, why don't you plan a movie party? Hoyt's West Nursery Cinemas hosts birthday parties that are fun, exciting and easy! Rain or shine, it's party time. A birthday party at Hoyt's includes use of the Birthday Balcony, admission and snacks. This is a no-hassle party option for the months where the weather can be unpredictable. Their theaters are also available for rent to host fundraisers and private events. Visit their website for more information.