H2O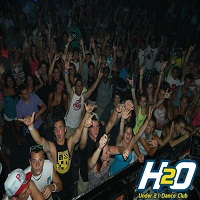 One of the best places to dance
There are a lot of night clubs in Maryland. But all are only for adults. It is really hard to find a night club where everybody can enter. The H2O is the Ocean City's ONLY under 21 dance club. There are different parties each night. MTV celebrities come every Wednesday night all summer long. $10 before 8:30 and $20 After!

The H2O offers different types of program on dance and music to entertain you. So make a visit to be entertained with dance, music, drinks and many more attractions. This is a great college bar for all tudents in MD.