Gramercy Mansion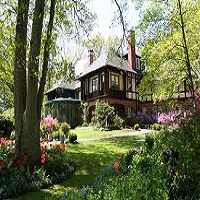 Visit the Finest Sculpture Garden, Gramercy Mansion of Maryland
The garden of Gramercy Mansion is well-liked by all. For the people of Maryland the garden is even a romantic place, for a romantic gateway, even for weddings or celebrating any other beautiful occasion the garden is really a nice place. The garden is also known as a beautiful sculpture garden of MD.

Gramercy contains a wonderful sculpture garden. If you are thinking to visit sculpture gardens or want to celebrate parties or weddings in a wonderful place you may visit this place.