Gilbert Indoor Range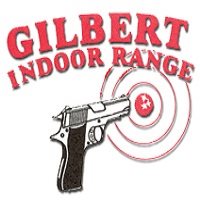 Safe Indoor Shooting
Target shooting in MD can be a fun activity for the entire family, especially as a rainy day activity. Gilbert Indoor Range is a new state of the art indoor shooting range located in Rockville, Maryland. With 22,000 sq. ft., the facility is one of the largest in the world. It offers: 75 foot long lanes, a wide variety of guns, training courses, air gun shooting and more.

Purchase an annual membership for unlimited range time. If you are just looking for a unique way to spend a rainy afternoon, look into a beginner package. For just $62 you can buy a Beginner Shooting Range Package which includes: one .22 gun rental, 50 rounds of ammo, intro beginner shooting lesson, training video and much more. Call and schedule your session, and visit their website for more information.