Storyville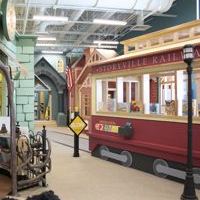 Fun for young learners
Established by the Baltimore County Public Library, Storyville aims to promote early literacy and school readiness for children ages infant-5 years old. Storyville is a place where books and play come together to foster a love of learning in toddlers.

On rainy days, Storyville is a popular destination. Children and their caregivers can explore Storyville together. Storyville contains the Baby Garden, the Puppet Stage & Theatre, Construction Zone, Grocery Store and Mailroom. This allows preschoolers to explore the world in a safe and educational setting. A visit to this interative play area promotes language and literacy, social skills, mathematical thinking and appreciation for the arts and sciences at the preschool level. Storyville is located in both the Rosedale and Woodlawn branches of the Baltimore County Public Library system.