Eyre Bus Tour & Travel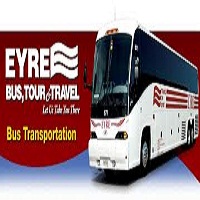 Hire the Best Quality Buses from Eyre
Eyre Bus Tour & Travel provides the best transportation for many different events and occasions. You may contact them on Monday to Friday from 8:30 am to 5pm.

The company ensures the best and most comfortable transportation. You may hire buses or charters for your parties or for any other traveling purpose. They even provide kid's party buses that travel throughout MD. To ensure a secure travel experience for your kids, they are the best. For detailed info you may contact them or may visit their webpage.