Ellie Weingardt- Joan Rivers Impersonator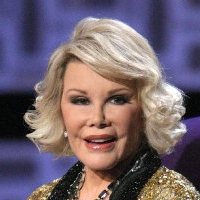 Joan Rivers Impersonator
Joan Rivers born in 1933 is renowned for several movies such as Hot in Cleveland, Iron Man 3, The Simpsons, The Smurfs, Arthur, Spaceballs etc. Despite being 80 years old she still has a youthful look and is impersonated by various celebrity impersonators in Maryland.

One of the renowned Joan Rivers impersonators is Ellie Weingardt who has appeared in several performances all over Maryland some of which became very memorable. If you are looking for an exact match to Joan Rivers for your event, contact Ellie Weingardt immediately.