Easton Bowling Center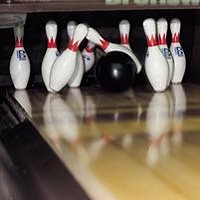 Evening Fun
Break your daily routine and come to Easton Bowling Center in Maryland. This wonderful bowling alley features 24 lanes which guarantee great fun for all ages. Bring your friends and family and have an extraordinary bowling and dining experience. Apart from the bowling lanes, the center also has billiards and a large variety of arcade games. Located inside the bowling center, Good Time Charlie's serves excellent food and drinks.


Easton Bowling Center also offers youth programs in order to provide a safe and fun place for your children. Since September 1st 2012, bowlers have received $100 for their first achievement in each category. Visit the website for more information.