Drug City Pharmacy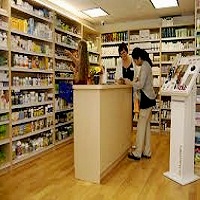 Drug City, a Solution for Healthy Leaving
Drug City Pharmacy offers drugs and vitamins for healthy living. The pharmacy remains open on Monday to Friday from 8 am to 10 pm, Saturday 8:30 am to 10 pm and on Sunday from 9 am to 9 pm.

The pharmacy provides necessary products needed for healthy living. They ensure a friendly service to their clients. For vitamins, health products even for prescribed drugs they are the best. They provide almost every kind of drugs you may need. For all of your health needs, come to this Maryland vitamin shop.