DJ Gully Entertainment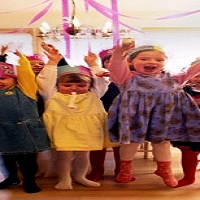 Have Fun with Your Favorite DJs
DJ Gully Entertainment offers the finest DJs for kid's parties around MD. DJ Gully even provides a variety of music to enjoy at parties. People that love to have fun, Gully offers them an energetic entertaining environment for all guests. Gully performs for parties and for any other entertaining occasion. The DJ is also awesome for kid's parties. People that love to rock their party with entertaining music may hire him.

You can contact him to have an entertaining party performer or you may visit the webpage to know more details.