Clarkland Farm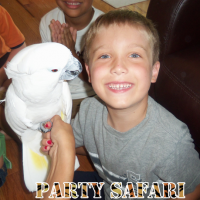 Petting Farms in the heart of Maryland
Spruce up your annual party this year with an exotic animal theme. Don't brush off the idea because it seems too difficult to pull off. Exotic Animal Parties are easy to plan and host for most Maryland residents.

All you need is a petting farm to provide all the necessary exotic animals for the petting zoo and your work is done. Clarkland Farm will definitely provide you with all the exotic animals you need for your party.