City Ranch Inc.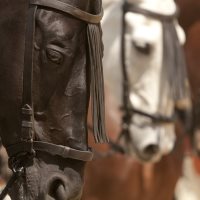 Have fun at City Ranch Inc.
The City Ranch Inc. is a local organization that helps inner city kids through horseback riding. Since its founding in 2007, The City Ranch has been dedicated to giving urban children lifelong memories of horseback riding experiences by providing accessible and affordable riding programs to the greater Baltimore community and surrounding counties.

While most programs around the country take the children out of the city, City Ranch has reversed this model and brings the inner city children instead. Rather than remove children from their environment, City Ranch helps to create safe opportunities WITHIN local neighborhoods. Visit their website to learn more about this great organization.