Charm City Fitness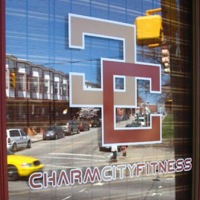 Personal Training at Its Best!
If what you want is personal training, you can't get more personal than Charm City Fitness! This fitness center in Maryland provides private one-on-one consultations and workouts with its expert trainers so you only get programs that are perfectly tailored to your unique needs. Plus, it has all the latest exercise equipment to get you in the best possible shape!

For those who'd rather work out with a group, this Maryland fitness center offers group classes as well. But with no more than nine participants per session, these classes still retain that personal touch. Visit anytime from 5 am to 11 pm.