Bubbles The Clown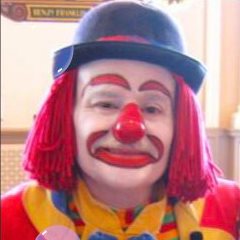 Professional and Educational Clown
Clowns always bring out the laughter and giggles in children and adults. Bubbles the Clown will make your party come alive with his silly antics. Bubbles the Clown offers some of the best fun and educational clown entertainment in Maryland.

Besides having a memorable birthday party, children can also have fun learning! Bubbles the Clown's educational programs include reading, financial literacy, childhood obesity and environmental awareness. Bubbles can also bring his special brand of humor to schools and community events. Teach kids through comedy with Bubbles the Clown's special brand of edu-tainment. If you are looking for a clown who is both professional and educational, Bubbles the Clown is the best.