Brookville Pharmacy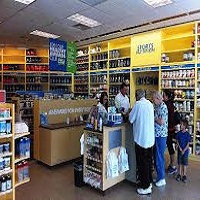 A Place to Get Every Vitamin You might Need
Brookville Pharmacy remains a local landmark for over 100 year. The pharmacy stays open on Monday to Friday from 9 am to 7 pm, Saturday from 10 am to 6 pm and on Sunday from 10 am to 3 pm.

At Brookville they offer the best level of quality care. They provide high quality drugs and have almost every kind of vitamins that you may need. The pharmacy also provides nutritional advisors to take care of your health. Visit this Maryland vitamin shop now!