Brick Bodies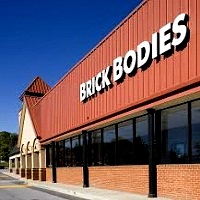 Build Your Body with Brick
Brick Bodies is one of the finest fitness centers and gyms of Baltimore, MD. They stay open from Monday to Thursday 5:30 am to 10:00 pm, Friday 5:30 am to 9:00 pm, and Saturday-Sunday 9:00 am to 3:00 pm.

Brick Bodies is a well-known body fitness center of Baltimore. They have several branches around Maryland. Several brick's fit tips are the specialty of this fitness club. They offer personal training and women's wellness too. Especially for women, Brick Bodies is a great place to get fitness lessons.