Bow Tie Cinemas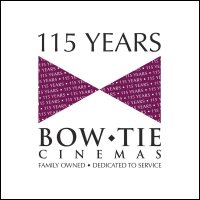 Enjoy the Movies and have an Interesting Rainy Day
Rainy days are perfect for relaxing and watching movies. Rather than being stuck inside with the same old DVDs, take the kids to the movie theater to see the latest films. One of the best movie theaters in Maryland is Bow Tie Cinemas.

Bow Tie Cinemas is celebrating 115 years of movie magic. They are proud to provide movie-goers with a quality viewing experience. If it rains on a Tuesday, their Super Tuesday promotion features $6 regular movies. Visit them at their two Annapolis, MD locations. Check out their website for movie selections, times and special promotions. Join their Criterion Club for discounts.