Blackwater National Wildlife Refuge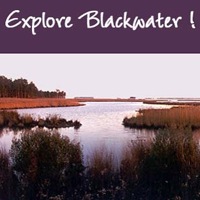 Bask in the Vastness of Nature!
Established in 1933, Blackwater National Wildlife Refuge is a sanctuary for the American bald eagle, the Delmarva fox squirrel, the peregrine falcon, and 250 species of birds. Sitting on more than 25,000 acres of wetlands and forests, this animal refuge in Maryland features a wildlife drive, a butterfly garden, land trails, paddling trails, cycling routes, hunting grounds, and fishing and crabbing areas.

With an expanse this vast, you'll never run out of things to do! In fact, one visit to this Maryland wildlife refuge is not enough. No matter how many times you return, there's always something new to discover!