Big Vanilla Athletic Club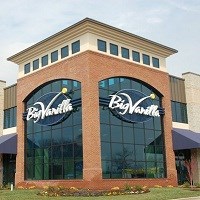 Check out the kids programs
Big Vanilla Athletic Club is one of the best places for rainy day activities in Maryland. With two locations in Arnold and Pasadena, this fitness club is one of the best indoor facilities in Maryland. The club is a multi- purpose, family-focused fitness complex. It offers countless amenities, such as fa weight room, swimming pools, tennis and basketball courts, rock climbing, a water park and much more.

While there are plenty of amenities for adults, Big Vanilla is for kids, too! They offer Kids Club childcare, special events, camps fitness classes, dance classes swimming and more. Bring the kids in for a day of play while you get your work out in. Big Vanilla Athletic Club has received The Capital's Reader's Choice Award for Best Fitness/Health Club four years in a row. For more information, visit the website.