Big Grins Face Painting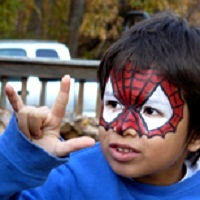 Big Grins is the Best Place to Paint Your Face
Big Grins Face Painting is among the biggest face painting companies of MD. They offer quality face painters and the finest subjects to paint on your face. To transform your face into a tiger, princess, kitty cat even into many more desirable subjects, the company is really awesome. You can also hire them for any event or occasion to paint your face.

People that love to paint their faces for any occasion or event may go here. To know more people may also visit their webpage.