Bare Hills Racquet and Fitness Club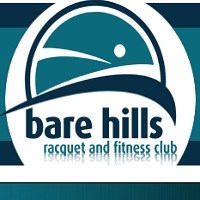 Tennis and Squash on a Rainy Day
Don't spend all day at home waiting for the rain to stop. Go out instead and have a wonderful time at Bare Hills Racquet and Fitness Club in Baltimore, Maryland. The club is the finest venue for tennis, squash and fitness in the region and it was named the 2010 United States Tennis Association Facility of the Year.

It offers 6 newly resurfaced tennis courts, highly experienced tennis pros and standout programs such as cardio tennis. The squash program is led by nationally ranked squash professionals. You can bring your kids and drop them off at the Kid Zone for an entertaining experience while you exercise. Call or visit the website for more information.