Astro Jump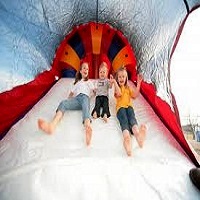 The Easiest Way to Get the Best Fun
Astro Jump presents a huge collection of inflatable rentals. They offer the best deal and ensure good fun for your parties or events. Party games, indoor bouncers, party crafts, and bounce houses are some of the attractions that can be found at Astro. They even offer the best collection of inflatable rentals like Astro Splashes, Roaring River Slip-n-Splash and several more inflatable water rides.

To know more about Astro Jump you can check out their webpage. They provide you the best rides for your occasions or just to have fun.