Anytime Fitness Center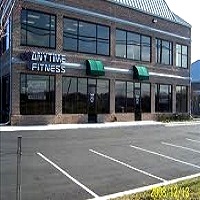 Enjoy the Unlimited Group Fitness Classes
Anytime Fitness Center is a well-known fitness center in Maryland. They stay open from Monday to Sunday 12:00 am to 11:59 pm.

Fitness centers are the best way to get knowledge about body fitness. Anytime Fitness offers fitness classes for their members. Group exercise classes like Zumba, Body Sculpt, Circuit Strength and many others are the specialty of Anytime Fitness. They even have good trained instructors to help their club members. People that are conscious about health will want to go here for body fitness.