American Visionary Art Museum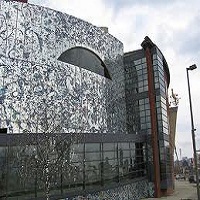 Enjoy Lots of Visionary Art in One Place
American Visionary Art Museum is a museum of various visionary art collections. The museum is open from 10:00 am to 6:00 pm on Tuesday- Sunday. Check weekly on Monday for any special events.

Amid the art museums in Maryland this visionary museum is a popular one. Visionary art is a creative thing that comes from inner voice of the soul without any training. American Visionary Museum is an amazing place to enjoy all these visionary arts; in fact it is an education center that will emphasize our intuitive creative invention. The museum is an amazing place for kids and even for family fun too.