24 Hour Fitness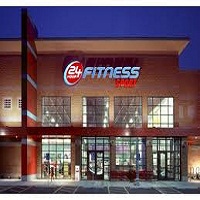 A 24 hour Fitness Solution
24 Hour Fitness is one of the finest fitness clubs around Annapolis, MD. They remain open for 24 hours per day, the holiday hours vary.

Amid Maryland's 24 Hour clubs, Fitness Solution is a popular one. They provide classes such as- cycling, zumba, water exercise, dance and many more. Specialized trainers, private or group training opportunities, and exceptional exercise guidelines are the specialty of this fitness club. They even provide free WiFi service to get connected with family and friends while at the fitness club.